How are Millers Retail Ltd communicating effectively and affordably with their Retail Club members?
The Mission
Provide a flexible and affordable e-marketing solution, enabling regular email communication to Miller's substantial Retail Club database.
Facilitate "viral" e-marketing campaigns to encourage new Retail Club memberships.
The Solution

High volume email campaigns are sent promptly, as required using Biko's servers and "multi-threading" technology.
Club members can easily "opt-out" by clicking on a link within the email.
Campaigns can be personalized according to individual club member details.
Immediate campaign results are available to Millers through a secure client administration web page.
The Result

Millers are able to communicate regularly, and appropriately with their club members.
With no training or technical expertise required, Millers are able to implement personalized e-marketing strategies.
Results of each campaign are measurable and immediate, enabling Millers to tailor their email campaigns for maximum effect.
With the management of "bounce backs" and "opt-out" messages, Millers are saving considerable manual effort.

"We consider e-marketing to be a crucial component of our overall marketing strategy.
Biko's solution is simple to use and cost effective.
Biko have demonstrated they can deliver, are responsive and adaptive to our unique requirements."
Mr Doron Lazarus
Head of Marketing and Retail Operations
Millers Retail Limited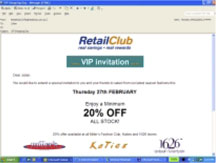 How are Millers Retail Ltd communicating effectively and affordably with their Retail Club members?
With over 700 stores located throughout Australia and New Zealand, a loyalty club with more than 2 million active members and with revenues exceeding $450m, Millers Retail are the largest specialty retailer of apparel in Australia.
Fully Managed and Outsourced
The Biko solution is a fully-managed, outsourced system.
This means that Miller's staff require no technical expertise, training or internal infrastructure to create and send volume, personalized email campaigns.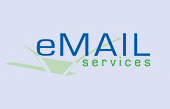 Cost Effective
With no setup costs and modest "per email sent" fees which reduce with volume, the system provides an affordable, low risk solution to e-marketing requirements.
Simple to Manage
Campaigns are tailored and personalized to suit the differing brands of Millers and the different Retail Club members.
Unsubscribe ("opt-out") requests are recorded directly in the database.
Undeliverable addresses ("bounce-backs") are intercepted, scanned and updated in the database.
This means there is no requirement for Millers to wade through thousands of returned emails and manual requests to be removed from the mailing lists.
Real-time, online campaign statistics
Millers Retail are able to logon to a secured page to browse campaigns including comprehensive, real-time statistics on emails sent, emails opened, unsubscribe requests, undeliverable addresses and click-throughs.
Campaign reports and files of click throughs, unsubscribes and undeliverable addresses are available as requred as Microsoft Excel downloads from the secure customer administration page.
Additional benefits
The Biko e-marketing solution is cost effective and adaptable.
Personalization and campaigns specialized to segments of the database ensure recipients receive email content that is relevant to them.