The Mission


To implement a Shared Services Centre providing complete reservations, finance, IT and other services for the chain's nine hotels throughout the Pacific region/

The Solution

Biko Technologies project managed the establishment of Hyatt's Pacific Shared Services Centre located in Melbourne, Australia
The center comprises a 40-seat contact center as well as accomodating 20 finance, information systems and other support staff
The assignment involved a turnkey approach including site selection, selection of key technologies and vendors, staff recruitment and implementation and management of the project capital expenditure budget
The Result
Hyatt's Melbourne Shared Services Centre opened on schedule and below budget
The Melbourne center has been used as a benchmark for further shared services in Europe and Asia
The Customer

"We selected Biko Technologies because they offered a great combination of technical, contact center and hospitality industry expertise which we found very attractive. Their pragmatic approach, down to earth advice and consistent clear communication ensured the project implementation went smoothly.
We subsequently engaged Biko Technologies for other key projects having gained significant confidence from our experience in Melbourne, Australia."
Mr Gebhard Rainer
Vice President, Hotel Finance and Technology
Hyatt International Corporation

Pan-Pacific Shared Services Centre and Reservations Contact Centre Implementation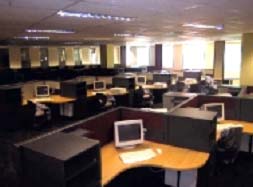 Hyatt International Corporation is a leading global hotel management company operating 85 hotels in 39 countries under the Grand Hyatt, Park Hyatt and Hyatt Regency brands. Hyatt Hotels Corporation, a sister company, manages 120 hotels throughout North America and the Caribbean.
Hyatt International needed to establish and open a shared services center to provide reservations, finance, information systems and other support functions for their nine hotels in the Pacific.
As part of the same implementation, Hyatt needed to roll-out a new accounting system across its network of hotels in the region as well as a major upgrade to its worldwide central reservations system.
Hyatt needed a blend of technical, contact center, project management and hospitality industry expertise and so they engaged Biko.
The balancing act
Biko Technologies' role comprised comprehensive project management including playing a key role in;
Site Selection and Space planning
Office layout / design
Determining Manning Requirements
Contact center staff recruitment & training
Wide Area Network selection
Telephony systems selection
IT Infrastructure planning
Transition planning
Implementation planning
Advice on business processes
In addition to the technical management of the project, Biko Technologies also managed the project budget, expenditure approval processes and kept key management informed on expenditure commitments.
Communication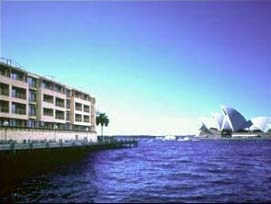 Given the complexity of the project, frequent communication was required. This was achieved through management meetings, regular global conference calls and project status updates. A critical path was developed, updated and distributed to all key players frequently.
On time, under budget
The project was delivered on time and well within the agreed capital expense budget.
Realising the benefits
Hyatt have achieved significant increases in reservations yield, positive feedback from customers and are able to measure and manage to company-wide reservations service level standards.