The Mission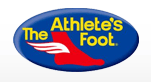 To implement a fully functioning Intranet system for the chain, meeting an agressive project deadline and set of milestones.

The Solution
Biko Technologies implemented its FranchiseShare Intranet solution.
Project milestones were met and the system was completely delivered and accepted by deadline.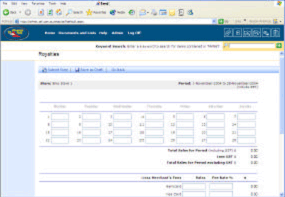 The solution provides numerous features designed to streamline communications throughout The Athlete's Foot network, including:
Fully indexed and searchable document libraries
Collaborative tools such as discussion forms and surveys
Contact lists, announcements and group-wide events calendar functions designed to keep everyone informed with what is happening
Franchise-specific functions for consolidating royalties and sales data and for disseminating inventory updates to all stores
Ability for stores to place orders for supplies from The Athlete's Foot warehouse
Ability for franchise owners who own multiple stores to manage information for all their stores with a single logon.
The Result
The Athlete's Foot launched the new Intranet at their summer conference at Sydney.
Within a few days of going live, The Athlete's Foot stores were all successfully uploading their sales data and royalty information using the new Intranet.

"We selected Biko Technologies for this project because their considerable experience in working with both franchise chains and retailers meant that they were easily able to understand and respond to our needs.
More importantly, their track record of delivering projects to specification, on time and on budget gave us a great deal of comfort.
They certainly lived up to this reputation and in all respects delivered a project that exceeded our best expectations, despite the very tight deadlines that were imposed on them."
Mr Michael Hirschowitz
Commercial Director

With 100 stores (and growing) situated in every state and territory of Australia and New Zealand, The Athlete's Foot is a leading retailer of sports, leisure and comfort footwear.
The group comprises a combination of company owned and franchised stores.

Fully Managed and Outsourced
FranchiseShare is fully managed and outsourced.
This means that The Athlete's Foot required no technical infrastructure, technical expertise or training to implement their Intranet solution.
Scalable
The solution is built upon industry standard technologies and is hosted on a secure data center, ensuring the system will adapt and scale to meet the requirements of The Athlete's Foot down the track.
Franchise System Friendly
The solution includes several functions designed specifically to meet the needs of franchise systems, such as;
Ability to collect and consolidate sales and royalty data
Ability to disseminate inventory updates
Ability to place orders for supplies from the central warehouse
Single login for franchisees who own multiple stores